November 2022 Exhibition from RQAS Petrie Terrace Gallery
'JOHN RIGBY'S LIFETIME OF ART'
Start: November 9 @ 10:00 am – 3:30 pm 2022 (Brisbane)
End: November 27 @ 10:00 am – 3:30 pm 2022 (Brisbane)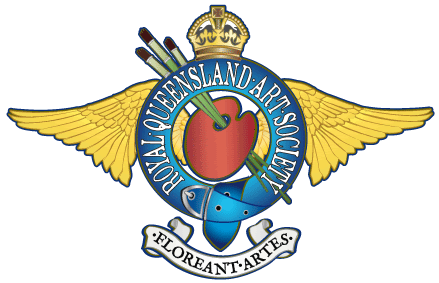 JOHN RIGBY'S LIFETIME OF ART
9 November 2022 – 27 November 2022

John Rigby's Lifetime of Art will present a colourful and diverse retrospective of renowned artist John Thomas Rigby (1922 – 2012).
The exhibition is to be a celebration of Rigby's art ranging from the human image to landscapes as diverse as Brisbane city and suburbs, Queensland country and coastal islands, Kakadu National Park and the MacDonnell Ranges, South Pacific islands, Bali, Italy, Egypt and more.
There also will be examples from his first artistic endeavours as a teenager in the Glass House Mountains, commercial art, and his final artwork – a drawing of Margaret, his beloved wife and muse for some six decades.
In 1994, Griffith University awarded Rigby an Honorary Doctorate for his services to the arts and he was made a Companion of the Queensland Academy of Arts and Sciences in 2003. His life encompassed commercial advertising, fine art, art education and administration, and service as a Trustee of the Queensland Art Gallery for 18 years.
Artworks are being drawn from the personal collections of John Rigby's children Mark, Renée and Tony as they reflect on the 10th anniversary of their father's passing and celebrate the upcoming 100th anniversary of his birth which falls on 9 December 2022.
Rigby joined the Royal Queensland Art Society as a junior member and first exhibited with it in the RQAS's 1941 Annual Exhibition. He was made an Honorary Member in 2001.
Opening Photos
(1) David Hinchliffe opened the retrospective exhibition 'John Rigby's Lifetime of Art' at the Royal Queensland Art Society's Petrie Terrace Gallery on 12 November 2022. A 1957 portrait of Margaret Rigby painted in Positano, Italy, is behind David and 'City Abstract' is behind Mark Rigby. Photo credit: David Hinchliffe.
(2) Tony Rigby and Renee Aland – Stradbroke painting.
(3) Family photo of Renee, Mark and Tony. Credit: Gary Moloney.
Article by Phil Brown, "The Courier Mail", Saturday, 5 November 2022
Courier Mail